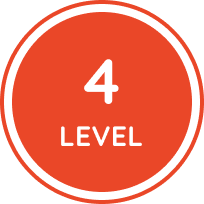 Day 54 - Can you survive on a deserted island?
Day 54 - Can you survive on a deserted island?
If you were going to a

deserted

island, and you could only bring three items with you then, what would you bring? Why would you bring them? The question seems a little odd, doesn't it? I had to think quite a long time to answer this question. However, for my family, it wasn't that hard.
First of all, when I asked my dad about it, he said that he would bring his golf clubs, TV, and fishing

gear

. My dad loves to play golf and go fishing. However, my mom doesn't like him playing golf or going fishing on the weekend. So my dad has to have my mom's

permission

to play golf and go fishing. My mom thinks it is expensive to play golf all the time and it is better if he spends some quality time with his family on the weekend since he always comes home late from work. So, my dad thinks if he could go to a deserted island, he would play golf and go fishing all day, and at night he would eat fish that he caught and watch TV like he always dreams of.
Second, my little brother, Tim, said he would bring French fries, his math test paper, and his hamster. Tim's favorite food is French fries. Every time we eat hamburgers, he finishes all the French fries by himself. So, my mom has to keep telling him to eat slowly. He doesn't chew at all, and he just

inhale

s them. Because French fries are not healthy, we rarely have a chance to eat them. He doesn't like to study at all, so his math scores are really low. Of course, my parents are never happy with the results. They even hired a math tutor for Tim. However, so far nothing has improved. So he said that he would bring his math test with him and leave it there. That way Mom and Dad would never find out about his grade. What a funny idea! Tim has a little friend named Toby, which is a hamster. Sometimes I feel sorry for Toby because Tim bugs him a lot. Tim likes to poke Toby with a pencil or a chopstick. Yesterday, he threw Toby against the wall. He even squeezes Toby with his hands really hard. Tim can be very

mischievous

and

cruel

sometimes. I don't think Toby wants to go to a deserted island with Tim.
Finally, when I asked my mom, she said that she wouldn't need to bring anything there. The idea of being alone on a deserted island is good enough for her. Being away from other people is enough to make her feel happy and relaxed. As for me, well, I don't know. It is such a tough question. I still need more time to think.






Expressions


1. "quality time" : time spent together that is enjoyable


2. "bugs him" : to annoy


3. "away from other people" : to be alone

Vocabulary Corner
deserted
gear
permission
inhale
mischievous
cruel

단어를 선택해주세요.
사람이 살지 않는
기어
허가
들이마시다
짓궂다
잔혹한
Discussion Questions
수업 시간에 꼭 다루는 질문들이에요.
1.

If you could bring only three items to a desert island, what would they be, and why?

2.

Do you want to visit a desert island? Why or why not?

3.

Could you survive on a desert island for a week by yourself if there were a cash prize of a million dollars?

4.

If you could bring one person with you to a desert island, who would you bring, and why?

5.

How would you make shelter, find food, and start a fire on a desert island?

6.

Where do you want to go for your next vacation? A quiet desert island or a busy city?