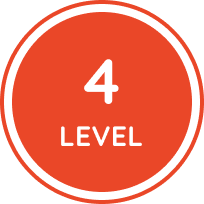 Day 50 - Are you a soccer fan?
Day 50 - Are you a soccer fan?
Good evening, everyone. My name is Jake Park. As a national soccer player, I am very grateful to be here because I know that tonight we are going to make history together. It is such an honor and

privilege

to be a part of this journey with all of you. For me, standing in front of everyone here at this moment is harder than kicking a ball in a

penalty

shoot-out. This is such a rare opportunity for someone like me, so I am very nervous and have butterflies in my stomach.
I started playing soccer when I was 7 years old. Ever since then my dream was to be a national soccer player so I could compete in the World Cup. Back then it seemed to be somewhat impossible and unrealistic for a small boy like me. However, as time passed, with the help of great coaching staff and our Government, Korean soccer has gradually developed and improved. Now we have many professional soccer players playing all over the world in places like England, Scotland, Italy, France, and Spain. Of course, we also have our own Korean

league

which is loved by awesome Korean soccer fans.
The year 2002 was the turning point of my life because we hosted the World Cup with Japan, and I was able to play on the national team. I even made 3 goals in

tournaments

and Korea took the fourth place in the 2002 World Cup. It was not just my dream that came true; it was our dream that came true. And by watching us do so, the next

generation

started to have even bigger dreams. Korea has already succeeded in hosting the World Cup in the past. People from all over the world who came to Korea felt welcomed and enjoyed their visits. We have excellent

facilities

and stadiums to host another World Cup, and we are building more facilities with advanced technology. Korea can do it. We can make the World Cup not just a competition but something to bring peace and harmony to the world.
As a soccer player, I have so many great memories that I treasure in my heart. I am proud to be a soccer player because there are many young people out there watching me and dreaming of being like me. Today I am standing here because FIFA and Korea gave me opportunities, courage, and hope. Now it is my turn to share my fortune and blessings with our next soccer generation. Before I finish, I would like to thank all of the FIFA members for having me here and helping me to achieve my dream and inspire others. Please help our future soccer generation have wonderful opportunities like I have had. I believe the World Cup is not just a game, but someone's dreams and hopes. Thank you very much.





Expressions


1. "make history" : to do something impactful on the whole world


2. "have butterflies in my stomach" : to be nervous


3. "memories that I treasure" : happy and good memories

Vocabulary Corner
privilege penalty league tournament generation facilities

단어를 선택해주세요.
특권
벌을 주다
연맹, 동맹, 리그
토너먼트
시대
시설
Discussion Questions
수업 시간에 꼭 다루는 질문들이에요.
1.

What is your favorite sport?

2.

What is World Cup?

3.

What is so fun about watching sports?

4.

How do you feel when your favorite team loses?

5.

What is the most important thing about playing sports?

6.

Have your ever wished to be a successful athlete? Why or why not?