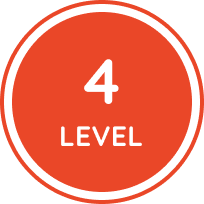 Day 48 - What do you fear?
Day 48 - What do you fear?
Being afraid of something is never fun, and because you are afraid to do it, you start to hate it and lose confidence. For example, my dad is really afraid of speaking English. So, whenever we travel abroad, he becomes very quiet. If a foreigner talks to him, he gets embarrassed and starts to sweat. So by watching my dad

suffer

ing so much, I decided to overcome what I was afraid of.
First, I was afraid of swimming. Every time my family went to the beach, I had to watch my brothers swim. My mom even

register

ed me for swimming classes at the community center, but I made all kinds of excuses to skip the classes. However, after I made up my mind to face my fears, I really had to get in the water first. Well, you can't learn how to swim by reading a book or two. At first it was scary. What if I drown?
What if all of a sudden, I can't move my body? What if I can't float at all? What if this happens? What if that happens? All kinds of thoughts came to my mind, and I felt like I should run away. On the other hand, my swimming coach seemed quite

determined

to teach me how to swim. Well, once I got in the water and followed the coach's instructions, it was not that bad. Slowly I was actually swimming! How fun it was!
Second, I am a very

shy

person and do not like to be in front of people at all. I would rather hide in the crowd. So, every time I had to speak in front of the class, I could hardly stand because my legs kept shaking. I found out that one way to overcome the fear of

public speaking

is to practice very hard. So whenever I had to do a presentation, I practiced and practiced until I memorized everything. I even practiced my

body language

and eye contact. All of that hard work finally paid off. If you are ready, you have more confidence and you will have a smaller chance of making mistakes. If you have a fear of public speaking, my advice to you is to practice and practice because practice makes perfect.
Finally, is there anything you are afraid of? If you do nothing about it, it will get bigger and become a monster in your life. Don't let your fear hold you back from anything. Keep encouraging yourself and move forward. You are much braver and stronger than you think you are. Have some faith in yourself and just go for it! If I can do it, so can you!





Expressions


1. "face my fears" : to do something even if you are scared of it


2. "practice makes perfect" : practicing over and over will improve the skill


3. "hold you back from" : stop someone from doing something they want to do
Vocabulary Corner
suffer
register
determined
shy
public speaking
body language

단어를 선택해주세요.
시달리다
등록
단호하다
부끄럽다
공석에서 말하기
몸짓
Discussion Questions
수업 시간에 꼭 다루는 질문들이에요.
1.

Name three things that you are afraid of.

2.

How do you feel when you are afraid?

3.

Have you ever achieved something big? How did you feel?

4.

How can we overcome our fears?

5.

When someone is afraid of something that you are good at, how can you help that person?

6.

Do you think fear is harmful for your body and mind? Why or why not?