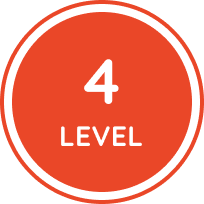 Day 47 - Are you enjoying your life?
Day 47 - Are you enjoying your life?
Many people think I am too young to talk about life because I am only 14 years old. What could a 14-year-old boy possibly know about life? Well, I may not know or understand everything. However, there are certain things that I have learned to enjoy in life.
First of all, life is not always a picnic for teenagers like us. We have lots of tests and homework to do. I honestly want to go out to play with my friends instead of doing my homework at home. However, I have learned that even if I complain about my schoolwork, I still have to do it. So, since I cannot change my

circumstance

, I decided to change the way I think. I kept reminding myself, "Studying is fun, and I have got nothing better to do. I am

invest

ing this time for my future." Besides, once I get older, I will never have a chance to do homework. So I might as well enjoy this time of my life because I will never get this time back.
Second, I think it is very important to love yourself for who you are. As a teenager, we tend to compare ourselves to our peers. I used to act like some cool kids at my school. I talked like them, and I walked like them. I even dressed like them. I believed that if I hung out with them, I would be cool, too. However, it was not easy. I got tired of acting like someone else. I was not happy at all, so I decided to stop being a

copycat

and just be myself. Now I feel more comfortable, and I don't worry about what others think of me. After all, it is my life and, in my life, I am the hero.
Third, to enjoy every day of my life, I try to have a positive attitude all the time. I try to smile a lot and be kind to others. Having a cheerful attitude not only makes you feel good, but it also makes people around you feel good, too. If there is anything that I can do to help others, I am willing to do it. Also, whenever I make a mistake or do something wrong, instead of

blaming

others, I apologize

sincerely

. As much as I do not want to be offended by anyone, I do not want to offend anybody. It always takes two to tango when there is an argument. I neither gossip nor talk behind someone's back. Finally, those three things are the major

principles

that I apply to enjoy my life. Many people think that they will enjoy their lives after being rich or successful. However, don't wait to enjoy your life! Enjoy your life now. Why not? All you need is to change your attitude.





Expressions


1. "have got nothing better to do" : to have no important tasks to do


2. "might as well" : to express a mild agreement to do something


3. "takes two to tango" : two people are responsible for the situation
Vocabulary Corner
circumstance
invest
copycat
blame
sincerely
principles

단어를 선택해주세요.
환경
투자
모방자
탓하다
진심으로
원칙
Discussion Questions
수업 시간에 꼭 다루는 질문들이에요.
1.

What does life mean to you?

2.

What do you usually complain about?

3.

Why do you think we have to study now?

4.

What are some ways to enjoy everyday life?

5.

Do you think you have a positive attitude about your future?

6.

Do you want to be rich or successful? Why or why not?