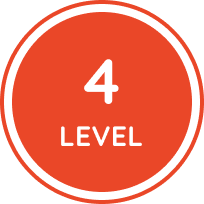 Day 46 - Are you on a diet?
Day 46 - Are you on a diet?
Have you ever gone on a diet? Ever since I was a baby girl, people said, "What a healthy baby she is!" and "She eats so well!" And my parents used to tell them, "We aren't worried about her at all. She is very healthy." Well, back then, I didn't know what that really meant. I thought that I was doing a good job by eating and sleeping well. However, nowadays, I feel quite confused about being a healthy looking 15-year-old girl. So I decided to go on a diet.
First of all, I heard that it is very important to have support from people near you when you are on a diet. So, I told my parents about my diet, and they thought I was just being a

typical

teenager and did not take me seriously. However, I was not joking, and the truth was that I did not want to be a

chubby

girl anymore, I wanted to look like a pop idol on TV. When I told my friends, they were more supportive and understanding than my parents. After all, who could understand a teenager better than friends?
Second, since I announced the news to everyone, I started to take some action. I surfed the Internet and came to the conclusion that

starving

is the fastest way to lose weight. I was

desperate

to have a quick and

noticeable

result, so, I stopped

consuming

anything except water. On the first day, I skipped breakfast as usual and went to school. It was as easy as pie and I was not hungry at all. During lunch time at school, I drank a bottle of water while my friends were eating their food. The smell was so delicious, and I was tempted to eat but I bit my tongue.
However, during geography class, my stomach started to growl. At first, it was a small sound that only I could hear. What a relief! However, it didn't stop. My hungry stomach just got louder and louder. Well, I was really embarrassed, so I tried to cough at the same time to hide the sound of my stomach growling. Soon the bell rang, and the class was finished. However, there was another trial waiting for me. The class that makes you run and jump, which we call P.E., was my next class. By the time I changed into my P.E. uniform, I felt really dizzy. Things were spinning around me, too. I was just waiting for the class to end. As soon as I got home, I crawled into the kitchen and opened the refrigerator to find some food. Boy, was I hungry! I was so hungry I could eat a horse! I ate all the leftover food in the refrigerator, and I swore to myself that from now on I would never go on a diet.





Expressions


1. "as easy as pie" : something that was very easy


2. "bit my tongue" : to stop yourself from dping something


3. "I could eat a horse" : to be very hungry
Vocabulary Corner
typical
chubby
starve
desperate
noticeable
consume

단어를 선택해주세요.
전형적
통통하다
굶다
필사적
눈에 띄는
소모
Discussion Questions
수업 시간에 꼭 다루는 질문들이에요.
1.

There are many kinds of diet. What are they and which one do you think is best?

2.

Why do you think people want to be slim and thin?

3.

Have you ever thought of going on a diet? Why or why not?

4.

What happens when we eat less than usual?

5.

How do you feel when you eat more than you usually consume?

6.

What are the benefits of being slim and thin?