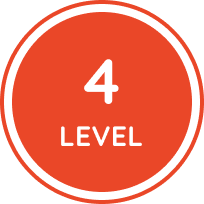 Day 44 - What are your plans for summer vacation?
Day 44 - What are your plans for summer vacation?
Everybody loves vacations. I have never met a single person who hates vacations in my entire life. Recently I came to the point where I realized that a school vacation is more than just sleeping late and playing computer games. And these are the things that I am planning to do during my summer vacation.
First of all, I am going to watch lots of English movies during this summer vacation. I heard that watching lots of English movies would definitely improve speaking and listening skills, and it is a fun method for studying English. Every time I watch an English movie with some popcorn and coke, I lose track of time. However, there are some rules to follow. I have to watch it without the

captions

and even if it gets a little boring, I try to watch it as many times as possible.

Repetition

is very important when it comes to learning English. To tell you the truth, my

ultimate

goal is to enter an English-speaking contest at school next semester. I don't want to just

participate

; I want to be the star of the contest.
Second, I am going to spend lots of time reading many books. We all know how important reading is. Reading gives people wisdom and knowledge through

indirect

experience. I believe reading improves your

critical

thinking skills and communication skills. Kids who read lots of books tend to perform better in school, too. My teacher once told us in class that you are what you read. So I made a list of the books that I think I should read. I would like to read a variety of book genres such as fantasy, sci-fi, world history and biographies.
Third, I am going to practice basketball every day. This semester I joined the basketball team; however, I hardly had a chance to play. Most of the time, I had to sit on the bench and watch others play. Well, this is not what I wanted. When I joined the team, my expectations were to be the best player on the team and to bring victory to my team. So, I am going to practice basketball very hard every day because practice makes perfect. My parents told me that playing basketball would make my body stronger and taller. How awesome is that? Honestly, I am not tall compared to other kids in my class. So if there is anything that I can do to be taller, I will do it. During vacation, time goes quickly. It seems like one day I started my vacation and the next day I am going back to school. I would like to manage my time effectively this vacation. Instead of letting it just fly-by, I am going to take control of it and make the most of it. Would you like to join me?





Expressions


1. "you are what you read" : what you read shapes who you are as a person


2. "fly-by" : to go by (time)


3. "make the most of" : to use an opportunity or time the best you can

Vocabulary Corner
captions repetition ultimate participate indirect critical

단어를 선택해주세요.
자막
반복
최대의
참여
간접적
평론의
Discussion Questions
수업 시간에 꼭 다루는 질문들이에요.
1.

Which vacation do you like better, summer or winter? Why?

2.

How do you spend most of your vacation period?

3.

What is the most important thing to do during vacation?

4.

How can we spend our vacation effectively?

5.

Why do you think many people make a plan before their vacation?

6.

What do you want to do on your next vacation?