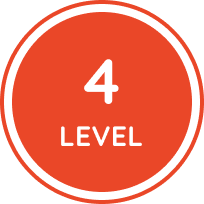 Day 43 - Are you a good cook?
Day 43 - Are you a good cook?
I like cooking a lot. I enjoy cooking for my family and friends. Sometimes I make dinner for my brothers and sisters when my parents work late. I like to be very creative with my food and cook up a storm, so l usually change old recipes to create my own recipes. Recently I created a new cupcake recipe. Since I love ham, I decided to combine it with cupcakes. Ladies and gentlemen, here is my secret ham cupcake recipe. Trust me, it will really hit the spot! You need to prepare ingredients such as flour, sugar, salt, baking powder, butter, milk, eggs, onions, ham, and corn.
First, you must

preheat

the oven to 350 degrees and put paper

liners

in the cupcake pan very carefully. Second, chop the onions and ham into small pieces. If you really don't like onions, you can use carrots instead of onions.
Next,

combine

the flour, sugar, baking powder and salt in a large mixing bowl, and mix them until there are no lumps at all. After that, add some eggs into the cupcake batter and mix it well for one minute. Next, add some onions, ham, and corn to the

batter

. Then, pour the batter into the paper liners. Make sure that you only fill 2/3 of each paper liner and be careful not to spill the batter. Otherwise the cupcakes will erupt like a volcano in the oven. And who's going to clean up the mess?
Now, bake them for 20 to 25 minutes. How do you know if they are completely baked or not? Well, I usually use a toothpick. I insert a toothpick into the cupcake and if it comes out clean, that means they are cooked to a T. Once you bake them all, you have to cool them for 5 minutes in the pan, and then slowly remove the cupcakes and place them on the

wire

rack

to cool completely. It seems like everything is done. However, you are not quite finished yet. Just like other cupcakes, you need to decorate them with a very special frosting. I like to frost my ham cupcakes with mustard and ketchup. Red and yellow on top of the cupcakes look really pretty and delicious. Just thinking about them makes my mouth water.
Finally, it is time to enjoy your cupcakes. Put them on a big plate and prepare some lemonade as well. Invite your friends to have a little cupcake party. After all, sharing always makes your food taste better.





Expressions


1. "cook up a storm" : To cook a lot and very intensely


2. "hit the spot" : to be exactly what the person wanted to eat


3. "cooked to a T" : cooked perfectly
Vocabulary Corner
preheat liner combine batter wire rack

단어를 선택해주세요.
미리 뜨겁게 하다
라이너
결합
반죽
철사
식기 시렁
Discussion Questions
수업 시간에 꼭 다루는 질문들이에요.
1.

Do you like cooking? What food can you make?

2.

What ingredients do you need for the food you can make?

3.

Simply explain how to make it.

4.

Have other people ever tasted the food you made? What did they say about your food?

5.

From whom and when did you learn how to cook?

6.

Do you enjoy cooking for people you love or eating what your mom makes? Why?