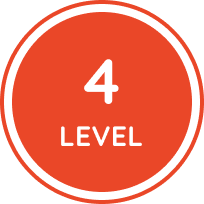 Day 39 - What's your family like?
Day 39 - What's your family like?
I have a big family, or as people call us, a Brady Bunch family. Most of my friends are an only child or have one or two brothers or sisters. In my case, I have five siblings. You may think some of us are

adopte

d, but we all have the same birth mother and father. I guess my parents believe that this is the way that they can

contribute

to the country. First of all, my eldest sister is 24 years old. She is a sports equipment designer, and now she works for a big company. My second eldest sister is 22 years old. She goes to university, and her major is sociology. Most of the time she is pretty cool, and because she is usually on a diet, we hardly ever fight over the last piece of pizza. My third eldest sister is 18 years old and a senior in high school. My fourth sister is 12 years old, and I am 10 years old. We go to the same elementary school. My youngest brother, Sean, is 6 years old, and he goes to kindergarten. Last Christmas, he played Joseph in the Christmas play at church.
Second, there are some

cons

of having many siblings, especially when it comes to eating and using the bathroom. We have to wake up early to use the bathroom and can't stay in there long enough because the next person is waiting. If mom orders us pizza, I have wolf my food down; otherwise, I can only eat a piece or two. And I always have to wear my sisters' old clothes. When the whole family goes out to eat, which we rarely do, the car is totally crowded. When we go to a restaurant, people always watch us because we are a big family, and we need many seats. In the evening, Sean and I sometimes fight over the remote control for the TV. Also, there is no privacy at all.
Third, there are also some

pros

which I really have to sit down and think about a lot. Our house is always filled with laughter because we do lots of silly things. It is never boring. And we have a lot to talk to each other about at the end of each day. So nobody knows

loneliness

. If one of us is

discourage

d, others try to cheer that person up. Sometimes my sisters help me with my homework and with studying, too. We also play games and eat some snacks at night for fun. Finally, I can't say that having many siblings is always sunshine and roses because there are six of us, and things happen all the time. However, I can't imagine my life without them. I guess if I get married, I want to have a big family just like my parents. How wonderful is that? This is the end of my speech. Thank you for listening.





Expressions



1. "Brady Bunch family" : a large family


2. "wolf my food down" : to eat in a messy and quick manner


3. "sunshine and roses" : easy and happy

Vocabulary Corner
adopt
contribute
cons
pros
loneliness
discourage

단어를 선택해주세요.
입양하다
기부하다
단점
긍정적
외로움
의 용기를 잃게 하다
Discussion Questions
수업 시간에 꼭 다루는 질문들이에요.
1.

What is the meaning of family?

2.

Do you prefer a big family or a small family? Why?

3.

Why is family important?

4.

If you are an only child, have you wished for a brother or a sister? If not, have you wished for another sibling?

5.

What do you like to do with your family?

6.

Describe your family with one word.