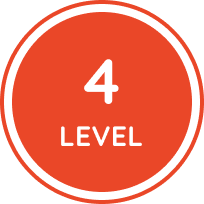 Day 37 - Do you speak English?
Day 37 - Do you speak English?
Learning English is important because English is a global language. It is spoken all over the world and considered one of the most

influential

languages. However, even though it is important and useful for all of us, learning English can sometimes be really boring and painful. So here are some tips on how to improve your English without exhausting yourself.
First of all, I like to watch teen movies,

sitcoms

, or animation films in English. My dream is to be an actress in the future. So I love to watch and mimic actors or actresses in shows. I carefully observe their body language and listen to what they say and try to act exactly the same way. So if you have an outgoing personality like me, my method of learning English would be perfect for you. The other day, my English teacher complimented me on my English pronunciation and accent. She said that I speak like a

native

person, and I have a very lovely accent. I was so proud of myself, and I was jumping for joy inside. I believe that in order to speak English well, you have to speak aloud. How can you learn a language without opening up your mouth?
Second, my best friend, Lizzie prefers a different way to learn English which is reading many books. Lizzie has been known as a bookworm in my school. She carries book with her everywhere she goes. She even reads while she is eating her lunch.

Nowadays

, she enjoys reading a variety of books in English. She told me that because she reads a lot, her vocabulary has expanded, and her grammar is much more

accurate

than before. She reads novels, magazine articles,

biographies

, and many other non-fiction works. Her dream is to write English novels and win the Nobel Prize in the future.
Third, my younger brother, Joey, is a huge soccer fan. His dream is to be a soccer player. In his free time, he surfs the Internet to find out about his favorite soccer players. He searches YouTube to watch David Beckham's interviews or visits Manchester United's website to read the latest news about Ji Sung Park. He says it is fun to send emails in English to his favorite soccer players and follow them on Twitter. As a result, his English has gradually improved, and he does not get stressed about English at all. Finally, there is not only one way to improve your English because we all have different interests and ways to learn. However, don't forget that when it comes to learning English, there is no short cut. You have to put in some effort and keep practicing. And the most important thing is this. You have to learn to enjoy English for your own good.





Expressions



1. "jumping for joy" : to be extremely happy


2. "surfs the Internet" : to look on the internet


3. "short cut" : to take a route that takes less time
Vocabulary Corner
influential
sitcoms
native
nowadays
accurate
biographies

단어를 선택해주세요.
영향력
시트콤
출생지의, 본래의
요즘
정확한
전기
Discussion Questions
수업 시간에 꼭 다루는 질문들이에요.
1.

What language are you interested in?

2.

Do you remember the first time you studied English? How did you feel?

3.

What is an effective way to learn a new language?

4.

Do you think you can become a fluent native speaker outside of the native country?

5.

Have you ever struggled when learning a new language? How did you overcome your language barrier?

6.

Why do you think learning new language is essential these days?