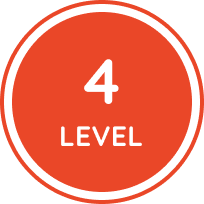 Day 34 - Who can be the next student body president?
Day 34 - Who can be the next student body president?
My name is David, and I am one of the

candidate

s running for the student body president. I would like to thank all of you for giving me this wonderful opportunity to share my

vision

for our school. To be honest with you, I do not want to make any empty promises to win your vote; however, there are some changes that I would like to make for our school.
First, I would like to suggest that instead of serving regular milk, the school

cafeteria

should serve strawberry milk, banana milk and chocolate milk. That way, students can have a variety of choices, and this will make us enjoy drinking milk.
Second, during lunch break, I think listening to music of our choice will make our school life more fun. Instead of listening to classical music all the time, what about some really cool hip hop? Wouldn't it be awesome?
Third, I would like our teachers and school board members to allow us to have some vending machines in the hallway. We are growing every day, and school is very energy

consuming

. So I believe as students, we

deserve

some treats.
Finally, I believe the most important quality of a leader is being a good listener. If I become student body president, my goal is to do my best to make our school the most fun and exciting place for all of us. Not only that, but I will also do whatever it takes to help teachers and students communicate better and make sure there are no misunderstanding. In school life, trust and

harmony

between the teachers and students must always be of the utmost importance. I know that I am just an ordinary student who likes to play all the time. However, I will do my best, so our voice can be heard in this place. Thank you very much.





Expressions



1. "To be honest with you" : to introduce that a person will say something truthfully that might be hard to say


2. "empty promises" : to promise something but have no intention to follow through


3. "utmost importance" : the most important

Vocabulary Corner
candidate
vision
cafeteria
consume
deserve
harmony

단어를 선택해주세요.
후보
비전
구내식당
소모
자격이 있다
조화
Discussion Questions
수업 시간에 꼭 다루는 질문들이에요.
1.

What does the student body president do?

2.

Why do you think some students want to become student body president?

3.

Imagine you are running for student body president next semester. What electoral commitments would you make?

4.

Do you think it would be fun to become student body president, or would it be stressful?

5.

Do you think student body presidents usually keep their promises?

6.

What kind of personality should candidates have in order to win an election?