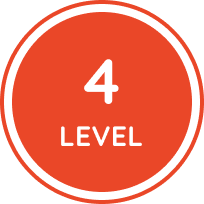 Day 30 - Let's talk about our family.
Day 30 - Let's talk about our family.
I live with my parents and my older sister in an apartment. My family seems small, but I have quite a big family. Do you know why? I have many

relatives

living near my home, and we make memories together every day.
My favorite day of the week is Saturday. On Saturday morning, family members from my

aunt

s to

uncle

s come to my house to eat breakfast. Although there aren't any special meals on Saturday, we cherish the time we spend with each other. I love hearing my mom and aunts talking and laughing while they are preparing meals for everyone. My dad and uncles try to avoid helping them, but they end up cleaning after we finish eating. It's quite funny to see my dad and uncles arguing over who should wash the dishes. A hot

temper

seems to run in the family. All of my family members love talking. As a matter of fact, we talk about almost everything. My dad and uncles talk about their work, my sister and my cousins talk about school stuff, and my mom and aunts talk about things all around us.
One thing I love about my family is that we really care for each other. Some people might think that it could be sometimes uncomfortable to have a big family and gather regularly, but no one in my family feels like that at all. There can be arguments every once in a while, but there is never any bad blood between us. It has been so long that we have

consider

ed ourselves as one big family, so everyone thinks it is natural to have breakfast here and watch TV together.
It is so much fun having many of my relatives around me. I can talk about my school with my cousins because they are all around my age, and I can also ask for

advice

from my aunts and uncles because I know I can get the best advice from them. We all know there's no one who would care about us more than they do. We are one big happy family!





Expressions



1. "run in the family" : something that is similar throughout all the members of a family


2. "bad blood" : to be in an argument or to have a mutual dislike of another person


3. "one big happy family!" : a family that gets along well
Vocabulary Corner
relatives
aunt
uncle
temper
consider
advice

단어를 선택해주세요.
친척, 인척, 일가
이모, 고모
삼촌
조절
고려
조언
Discussion Questions
수업 시간에 꼭 다루는 질문들이에요.
1.

Do you get stressed easily?

2.

Where do you usually get stress from?

3.

Do you have your own way to release your stress?

4.

Why is having too much stress harmful to your health?

5.

When your friend or family member is stressed, what do you do?

6.

How do you feel when you are stressed out?