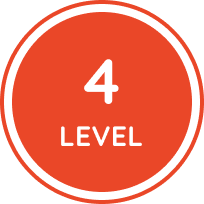 Day 28 - What country do you want to visit?
Day 28 - What country do you want to visit?
I applied for the contest because I want to win the prize of a trip to Canada. When I found a poster about the contest in school, I was very excited about it. I have never been to Canada, and to be honest, I have never been overseas. However, I did not enter the contest just because I want to go overseas. One day, I watched a TV program that introduces a different country every week. I watched the one about Canada, and I have been

fascinated

by its people and culture since then. I have been getting itchy feet and can't wait to be off on my trip.
I know that there is a

maple

leaf on the Canadian flag. Later, I found out that maple syrup is very popular in Canada. Some people even use the syrup instead of honey or melted sugar for cooking. I want to try it and see how different it is from honey or sugar if I visit there. I like ice hockey more than soccer. Soccer is more popular in my country, and not many people like ice hockey in Korea. There aren't many places you can train or watch the game. Canadian ice hockey is very strong and popular. I want to see many games if possible.
I know that the

capital

city of Canada is Ottawa. When people travel, they usually visit the capital city first. However, I want to go to Vancouver first and ride the sky train. I think it would be a wonderful

experience

since there aren't any sky trains but only subways in my country. I can't imagine what it would be like to ride a train high above the city.
Canada is known as a

multi-cultural

country which means people in Canada are friendly and welcome people from other countries. I think they are very open-minded. So many kinds of cultures and people

coexist

there. So when you visit Canada, you not only experience Canadian culture and customs but also can have unique and memorable experiences. I cant wait to hit the road and see all Canada has to offer!





Expressions



1. "itchy feet" : wanting to move or go somewhere


2. "to be off" : to leave


3. "hit the road" : start a journey or trip
Vocabulary Corner
fascinated maple capital experience multi-cultural coexist

단어를 선택해주세요.
매혹하다
메이플
자본
경험
다문화의
공존
Discussion Questions
수업 시간에 꼭 다루는 질문들이에요.
1.

How many countries have you been to? How many states?

2.

What countries would you like to visit? Why?

3.

What are you planning on your trip to Malaysia

4.

If you had $100,000, where would you go on holiday? How about if you had $10,000? What about $1,000?

5.

Do you like flight meals?

6.

What is the best and worst thing about traveling to a new country?