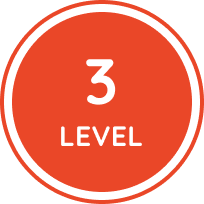 Day 47 - Every Museum Should Be Free
Day 47 - Every Museum Should Be Free.
Gerald Natural History

Museum

is one of the biggest and oldest museums in the world. Many people visit the museum from all over the world because it has many

artifact

s, and

admission

is free for everyone.
However, the museum

announce

d that it will

collect

an admission fee of $5 per person starting next year. People are

disappoint

ed, but the museum needs extra money to run the museum well.





Let's Answer!


Q: How can you describe the museum in the picture?


Q: Guess the fossilized animal in the picture.

Vocabulary Corner
museum artifact admission announce collect disappoint

단어를 선택해주세요.
박물관
인공물, 공예품
입장
발표하다
모으다
실망시키다
Discussion Questions
수업 시간에 꼭 다루는 질문들이에요.
1.

What museums have you been to?

2.

What do you like most and least about museums?

3.

Do you think museums should be free to enter? Why or why not?

4.

Describe the most impressive thing that you have seen in museums.

5.

What kinds of museums would you like to visit in the future, and why?

6.

If there was a museum about your life, what would you put in it?