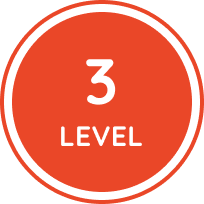 Day 62 - Advertisements on children's TV channels should be banned.
Day 62 - Advertisements on children's TV channels should be banned.
Kimmy is an ordinary 10-year-old girl who loves watching cartoon channels in the afternoon. Although she enjoys watching TV, Kimmy is

neither

obese

nor

addicted

to TV, but Kimmy's mom is concerned when Kimmy watches TV at home.
Kimmy is interested in many new things just like any other kid. She wants to try new things every day. She also wants to have pretty things she sees on TV. She doesn't really understand what is appropriate for girls her age. So when she sees advertisements on TV for make-up, toys, and cool clothes, she wants them all.
Kimmy's mom is tired of battling with Kimmy every day. She wants to buy her daughter the best of everything, but some products are highly overpriced, and others are

inappropriate

for young girls to wear or carry. Kimmy's mom wishes that there weren't any

advertisements

between children's programs.





Let's Answer!


Q: What is the girl watching in the picture?


Q: Is it okay to watch TV late at night alone?

Vocabulary Corner
neither obese nor addicted inappropriate advertisements

단어를 선택해주세요.
어느 …도 …아니다[않다
비만의
…도 또한 …않다
탐닉하여
부적당한
광고
Discussion Questions
수업 시간에 꼭 다루는 질문들이에요.
1.

What is your favorite TV program or channel?

2.

Do you remember any advertisements on TV? What are they?

3.

What TV advertisements attract you most?

4.

How do you feel when you see your favorite star in an advertisement?

5.

Have you ever felt annoyed by too many TV advertisements?

6.

Think of an ad you think is good or funny and talk about it.