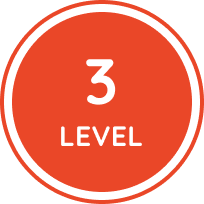 Day 45 - Toy weapons are harmful to children
Day 45 - Toy weapons are harmful to children
My name is Michael, and I am 9 years old. I like playing with toys. In fact, I have almost every kind of toy at home. My parents don't

hesitate

to buy me toys because I am their only child. I also like having my friends over to my house so we can play with my toys together.

Yesterday, I saw a brand-new BB gun. It looked so cool, so I really wanted it. However, when I asked my parents about it, they looked very

concern

ed because there was an

accident

, and a child got hurt when he and his brother were playing with a BB gun. It was on TV, and it showed how dangerous BB guns can be. It mentioned how kids should not have access to

harmful

weapon

s.

I still really want the new BB gun, and I

swear

that I won't get anyone hurt. How can I convince my parent?






Let's Answer!


Q: What is the kid holding?


Q: What is the name of the thing he is holding?
Vocabulary Corner
hesitate concern accident harmful weapon swear

단어를 선택해주세요.
망설이다
고민
사고
유해한
무기, 병기, 흉기
맹세하다
Discussion Questions
수업 시간에 꼭 다루는 질문들이에요.
1.

Do you like playing with toys?

2.

What is a toy you bought recently?

3.

Do you have a toy that is harmful to children? If so, what is it?

4.

How do you ask your parents for a new toy? Do you usually get what you want?

5.

If your friends are playing with dangerous toys, how do you feel?

6.

Why do you think children play with dangerous toys?