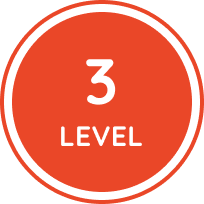 Day 44 - Children's separate seating
Day 44 - Children's separate seating
On Christmas Eve, many families came to hear 'The Paris Boys

Choir'

at the

concert hall

. The problem was that there were too many children in the

audience

. They talked loudly, stood up, moved around in their

seat

s, and even walked around the hall during the concert. Many people could not enjoy the concert because of them. Do you think young children should have

separate

seats in

public

places such as concert halls and theaters?





Let's Answer!


Q: How many people are there in the picture?


Q: Guess where they are.
Vocabulary Corner
choir concert hall audience seat separate public

단어를 선택해주세요.
합창단
콘서트 홀, 음악당
관객
의자
떼어놓다
대중
Discussion Questions
수업 시간에 꼭 다루는 질문들이에요.
1.

Do you like going to concerts or movies?

2.

Do your parents usually tell you to behave quietly in the concert hall?

3.

Draw and describe yourself in the concert hall.

4.

If there are noisy children during a performance, how do you feel?

5.

What movie or concert do you want to see?

6.

Describe the movie or the concert you have seen recently.