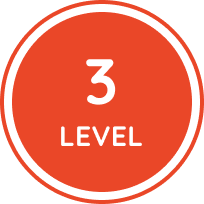 Day 59 - Speaking Ability Is More Important Than Grammar.
Day 59 - Speaking Ability Is More Important Than Grammar.
Monica's dad was an

exchange student

when he was in high school. He studied in Canada for 2 years. Even though Monica's dad learned English before he went to Canada, when he arrived there, he could not even carry on a simple

conversation

. For 2 years, he

struggle

d very hard because people could not understand his English.
That's why Monica's dad thinks Monica should take lots of English conversation lessons. He thinks speaking

ability

is more important than studying grammar from his own

experience

.
Monica has been studying English for 3 years now. She is always busy studying English. She practices listening and speaking a lot because of her dad. Her private tutor is a native speaker. Her dad only lets her watch movies or TV shows in English. Sometimes she has to read along with the

caption

s because her dad tells her to.





Let's Answer!


Q: Guess what the student and her teacher are doing in the picture.


Q: Which class are they in? Let's guess

Vocabulary Corner
exchange student conversation struggle ability experience caption

단어를 선택해주세요.
교환 학생
대화
혼이 나다
능력
경험
캡션
Discussion Questions
수업 시간에 꼭 다루는 질문들이에요.
1.

What particular language do you want to learn and why?

2.

What is the advantage of learning a second language?

3.

What area do you usually spend most of your time on when you learn a new language: vocabulary, reading, grammar, speaking, listening, or writing?

4.

Do you agree that grammar is less important than speaking? Why or why not?

5.

What do you have to do to improve your English grammar?

6.

What are some ways you could improve your speaking ability in English?