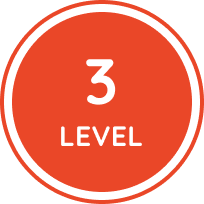 Day 39 - Household chores should be mandatory.
Day 39 - Household chores should be mandatory.
Karen has a big family. She lives with her parents, grandparents, and two baby brothers. Both of her parents work, and even her grandparents are not healthy enough to help around the house all the time.

Karen has been helping around the house since she was 9 years old. Karen's day starts with making breakfast with her mom and ends with putting her baby brothers in bed. It's not that

household

chores

are

mandatory

for her to do, she just wants to help.



Hanging out

with friends is not an easy thing for her. Sometimes, she wishes that she did not have to help around the house and could do whatever she wants, but she knows that she has no choice at the

moment

. She is the only helping hand her parents can

rely

on.





Let's Answer!


Q: What do you think they are doing in the picture?


Q: What is the girl on the left holding?
Vocabulary Corner
household chores mandatory hangout moment rely

단어를 선택해주세요.
가정의
집안일
의무적인
놀다
순간
의존하다
Discussion Questions
수업 시간에 꼭 다루는 질문들이에요.
1.

Do you enjoy helping around the house?

2.

What kinds of household chores do you do? Are they mandatory?

3.

How often do you do household chores?

4.

What do you get when you do your chores?

5.

What are the most common chores that children are asked to do?

6.

What do you learn from doing household chores? Do you think they are necessary?