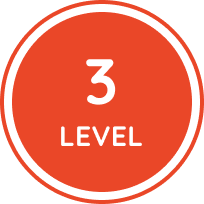 Day 38 - Should siblings share everything?
Day 38 - Should siblings share everything?
Ilona has an

older

sister. Ilona's sister is a year older than her. They are about the same size. Their parents usually give Ilona her sister's old clothes. Ilona never gets a

chance

to get anything new. She even gets her sister's used pencils, erasers, books, socks, shoes, and hair pins.

Although

they are the same

gender

, Ilona has a different taste in everything. Ilona thinks it is unfair for her to get everything that her sister has used. Should

sibling

s

share

everything?





Let's Answer!


Q: What are the children in this photo fighting about?


Q: Who do you think is winning in this fight?
Vocabulary Corner
older chance although gender sibling share

단어를 선택해주세요.
연상의
기회
…이기는 하지만
성
형제
공유하다
Discussion Questions
수업 시간에 꼭 다루는 질문들이에요.
1.

Are you an only child? If so, who do you wish to have? If not, who do you have as siblings?

2.

Do you think having siblings or being an only child is better? Why?

3.

What do you think siblings fight over the most?

4.

Which do you prefer: older or younger brothers and sisters?

5.

What are the advantages and disadvantages of having siblings?

6.

Why do you think parents give old belongings of an older sibling to the younger ones?