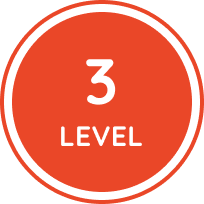 Day 54 - Is the Barbie doll a good toy?
Day 54 - Is the Barbie doll a good toy?
Ashley is a pretty girl. Her

nickname

is Barbie because she is tall and skinny. She is very

proud

of her nickname. Even though she is only 12 years old, she likes to dress up for school because she wants to look like Barbie.
Ashley played with her Barbie doll until she was 11 years old. She loved to do Barbie's hair and dress her up. Now she does not play with her doll

anymore

. However, she does like to look like Barbie, and she is not the only one in her school. Most of girls want to look like Barbie. They want to be skinny and have long

shiny

hair.
It seems like Barbie is their icon. Their

standard

of beauty is Barbie. Ashley's mom thinks Ashley looks too

mature

for her age, and she does not like it at all. She wants her daughter to look like a kid, not an adult.





Let's Answer!


Q: How do we call the dolls in the picture?


Q: Guess what the girl is doing with the dolls.


Vocabulary Corner
nickname proud anymore shiny standard mature

단어를 선택해주세요.
별명
자랑스럽다
더 이상
빛나는
표준
성숙한
Discussion Questions
수업 시간에 꼭 다루는 질문들이에요.
1.

Do you have a nickname? What is it?

2.

What nickname do you want to be called, and why?

3.

What is your favorite toy? Let's describe it.

4.

Why do you think children enjoy playing with toys or dolls?

5.

Do you want to look mature for your age? Why or why not?

6.

Which one do you prefer, playing with toys or with friends? Why?