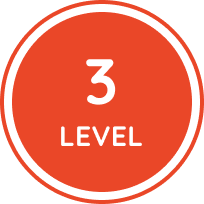 Day 53 - Surveillance cameras should be installed in every school
Day 53 - Surveillance cameras should be installed in every school.
Sophie's mom is one of the school board members at Westwood Elementary School. She suggested that the school should have

surveillance

cameras for students' safety. As a mother of a 12-year-old girl, she wants her daughter to be safe at school. Parents at the meeting agreed with her

proposal

. However, some teachers disagreed.
All of the parents are very concerned about their children's safety. They believe that putting surveillance cameras will

protect

their children.
However, some teachers don't believe that

install

ing surveillance cameras will make the school safe and

secure

, and they think it will cost too much money, which means that the school will have to cut other areas of the

budget

. Besides, the school has not had any problems without surveillance cameras so far.





Let's Answer!


Q: Guess where the cameras are headed.


Q: How can you describe the shapes of the cameras?

Vocabulary Corner
surveillance proposal protect install secure budget

단어를 선택해주세요.
감시
제안
보호하다
설치하다
안전한
예산
Discussion Questions
수업 시간에 꼭 다루는 질문들이에요.
1.

Why are there surveillance cameras?

2.

Would you feel comfortable if there were cameras all over your school?

3.

Do you think the school would be safe with surveillance cameras?

4.

What are the pros and cons of installing surveillance cameras?

5.

Do you think surveillance cameras will end all inappropriate behavior and crime in school?

6.

What are other ways to make school safer?