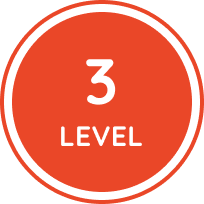 Day 36 - Should flip-flops Be Allowed in School?
Day 36 - Should flip-flops Be Allowed in School?
Flip-flops

are a type of open toe shoes which look like

slipper

s or

sandal

s without any

strap

s to support a person's

ankle

. Many teenagers wear them in school because they are comfortable. However, flip-flops can be dangerous and cause students to slip and fall. Students sometimes hurt their ankles or break their legs because of flip-flops. Should schools

allow

students to wear flip-flops in school?





Let's Answer!


Q: How do the students look like?


Q: How can you describe their feelings?
Vocabulary Corner
flip-flops slipper sandal strap ankle allow

단어를 선택해주세요.
슬리퍼 샌들
슬리퍼
샌들
끈
발목
허락하다
Discussion Questions
수업 시간에 꼭 다루는 질문들이에요.
1.

What type of shoes do you wear in school? Let's draw it!

2.

Does your school allow students to wear flip-flops or slippers? If not, what do you think the reason is?

3.

Do you agree or disagree with flip-flops causing students accidents? Why do you think so?

4.

Do you usually wear the flip-flops or slippers outside? Why or why not?

5.

What are other things that are comfortable but dangerous?

6.

Do you prefer comfortable boring shoes or uncomfortable fashionable shoes? Why?