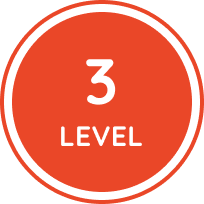 Day 50 - Are UFOs a hoax?
Day 50 - Are UFOs a hoax?
Richard went camping with his family. At night he woke up because he wanted to use the restroom in the camp site. While he was walking back to his tent, he saw a light in the sky. It was too bright to be a star. It came closer to him and flew away so quickly. Richard totally

panic

ked and could not move at all. He could not believe his eyes. He had never seen anything like that before.
The next day, he told his family about what had happened. No one believed him

except

his little brother, Kevin. They searched the internet and found out that some other people also said that they had seen UFOs in that camp site. The camp site is known as a popular spot where UFOs have

appear

ed

several

times before. Richard believes that what he saw was a UFO. However, many of his friends say UFOs do not

exist

. They are a

hoax

.





Let's Answer!


Q: What do you see in this photo?


Q: Who do you think is inside this vehicle?




Vocabulary Corner
panic
except
appear
several
exist
hoax

단어를 선택해주세요.
패닉
제외하다
나타나다
몇몇의
존재
날조
Discussion Questions
수업 시간에 꼭 다루는 질문들이에요.
1.

Do you want to meet aliens? Why or why not?

2.

Do you think aliens exist? What do you think they look like? Draw and explain.

3.

If you could ride a UFO, where would you want to explore?

4.

Would you like to travel outer space? If so, where do you want to visit?

5.

If UFOs are real, why do you think they keep flying to earth?

6.

If there is another planet where humans can live, do you want to move there?