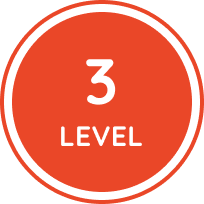 Day 33 - Feeding stray cats
Day 33 - Feeding stray cats
Mrs. Kind leaves some

leftover

food for

stray

cats in her backyard every night. However, her neighbors do not like it at all because the more she feeds the cats, the more cats come to live in the neighborhood.
Stary cats sometimes fight each other at night,

rip

plastic

garbage bags, and make a mess by

rummaging

through everyone's garbage.
People want Mrs. Kind to stop feeding the stray cats, but there is

nothing

they can do to stop her.





Let's Answer!


Q: How many cats are there in the picture?


Q: Describe what they look like.
Vocabulary Corner
leftover stray rip plastic rummage nothing

단어를 선택해주세요.
남은 음식
길을 잃다
찢다
플라스틱
뒤적거리다
아무것[일]도, 없음
Discussion Questions
수업 시간에 꼭 다루는 질문들이에요.
1.

Do you like cats? If so, what kind? If not, explain your reasons.

2.

Have you ever seen stray cats in your neighborhood?

3.

Draw and describe the stray animals you have seen before.

4.

What are some problems that might occur when feeding stray cats?

5.

Do your parents allow you to touch or feed stray cats? Why or why not?

6.

Tell your opinion about feeding stray cats