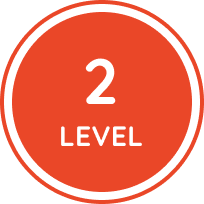 Day 47 - Numbers or letters?
Day 47 - Numbers or letters?


Numbers and letters are important in our everyday lives. We need numbers to add, subtract,

multiply

, or

divide

. We also need letters to read and write.

I am better with letters than numbers. I am slow at

solving

mathematical problems in my head. It's not easy for me to put numbers in

complicated

equations

.

I can read books and write for hours. It is so much fun to read and write. Also, learning about historical stories is so much fun. I guess we all have different learning

preferences

.






Let's Answer!


Q: How many letters are there in the alphabet?


Q: How many colors are there in this photo?
Vocabulary Corner
multiply divide solve complicated equations preferences

단어를 선택해주세요.
곱하다
나누다
풀다
복잡한
방정식
우선권
Discussion Questions
수업 시간에 꼭 다루는 질문들이에요.
1.

Which one do you prefer, letters or numbers? Why?

2.

What is your favorite number? Why is it your favorite number?

3.

Describe your favorite word in English and your reason.

4.

Which one is easier to learn for you, English or Korean? Why?

5.

What is the most difficult thing to you while learning English?

6.

Do you think reading books help learn letters easier? Why or why not?