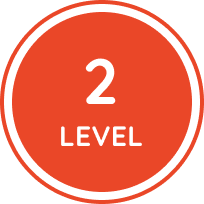 Day 46 - Where do you want to go?
Day 46 - Where do you want to go?


There are so many

countries

I want to visit.

Among

the many countries of the world, I want to visit Greece the most. I love Greek

mythology

. After having read Greek mythology many times, I told myself that I would visit Greece someday and go visit the great

monument

s.

The

capital

city of Greece is Athens. People in Greece speak Greek. Greek letters look very strange but interesting. Greek food is also interesting. When I visit Greece, I want to try Souvlaki which is a popular kind of fast food in Greece. It

consist

s of small pieces of meat and vegetables grilled on a skewer. Just talking about it makes my mouth water!






Let's Answer!


Q: What can you see in the photo?


Q: Can you tell countries where they belong to?
Vocabulary Corner
country among mythology monument capital consist

단어를 선택해주세요.
나라
~도중에
신화
기념비(탑)
수도
이루어지다
Discussion Questions
수업 시간에 꼭 다루는 질문들이에요.
1.

Which countries have you been to, and where was your best?

2.

Which country would you like to visit most? Why?

3.

Where did you visit on your last vacation?

4.

Which is your favorite method of travel to your destination? Why?

5.

Have you ever been in a difficult situation while traveling?

6.

Which is better, a package tour or a tour you organize?