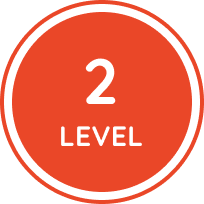 Day 45 - What makes you happy?
Day 45 - What makes you happy?


We all have

feelings

. Feelings show us how other people feel in a

situation

. Feelings can be changed in many ways.

I feel

anger

when my baby brother eats all my cookies. Sometimes, I feel down when I have too much homework to do. I am happy when I get a high

score

on my math test. I feel upset when my soccer team loses a game.

There are many feelings, but not all feelings are good for us. We should all think

positively

and live

healthy

lives.





Let's Answer!


Q: What is the kid doing?


Q: How is he feeling at the moment?
Vocabulary Corner
feelings situation anger score positively healthy

단어를 선택해주세요.
기분, 느낌
상황
화
점수
명확하게, 단호히
건강한, 건전한
Discussion Questions
수업 시간에 꼭 다루는 질문들이에요.
1.

What makes you happy?

2.

Are you a sensitive person?

3.

What makes you upset?

4.

What is the best way to deal with feelings of anger?

5.

What are you most afraid of, and why?

6.

How do you overcome fear?