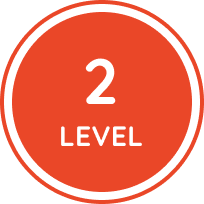 Day 66 - How to Make Teddy Bear Sundaes
Day 66 - How to Make Teddy Bear Sundaes
Let's make some sweet Teddy Bear

sundae

s! Making sundaes is very simple and easy. First, you need to get the ingredients before you start. You need some chocolate or vanilla flavored ice cream. You can get chocolate if you want to make a brown bear sundae, or vanilla for a polar bear sundae. Then get some M&M's or other small candies to make eyes, a nose, and a mouth for the bear. Don't forget to get small round chocolate or vanilla

wafer

s for the ears. Chocolate

sprinkle

s or

toasted

coconut will make your sundae yummier.
Once your ingredients are ready, make the head by placing a

scoop

of ice cream in a bowl or cup. Use candies for the eyes, nose, and mouth. Stick two cookies

straight up

into the head for ears. Sprinkle coconut on top for a polar bear and chocolate sprinkles for a brown bear. Now that your sundae is ready, the last step is to enjoy your lovely sundae!





Let's Answer!


Q: How do you call the dessert shown in the picture?


Q: What does it look like? What is it decorated with?


Vocabulary Corner
sundae
wafer
sprinkle
toasted
scoop
straight up

단어를 선택해주세요.
선디
웨이퍼
스프링클
몹시 취한
퍼내다
똑바로 선
Discussion Questions
수업 시간에 꼭 다루는 질문들이에요.
1.

What is your favorite dessert? Why?

2.

Can you make your favorite dessert? Let's explain the process.

3.

How often does your mom make you desserts?

4.

What kinds of desserts are popular in your country?

5.

What are some traditional desserts in your country? Do you like them? Why or why not?

6.

If you had your own dessert café, what menus would you want to serve?