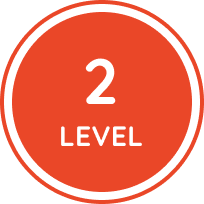 Day 65 - Ants on the Ground
Day 65 - Ants on the Ground
There are

thousand

s of different kinds of ants. Ants are insects. Ants have long

waving

antennae

on their heads. Antennae help ants to smell, taste, and hear sounds.
Ants leave a smell trail wherever they go so they can find their way home when they go looking for food. They do this by leaving drops of a special

liquid

.
Ants live in groups called colonies. In an ant

colony

, there are males, workers, and a queen. The Queen is bigger than all the other ants. She is in charge of the colony. She has wings. She's the only one who makes babies by laying thousands of eggs. All the workers are females. Some look after the eggs and feed the

larvae

. Others are soldiers, builders, or food collectors.





Let's Answer!


Q: Guess the owner of the house in the picture.


Q: Can you name the purposes of these rooms?


Vocabulary Corner
thousand
wave
antennae
liquid
colony
larvae

단어를 선택해주세요.
천
등을
더듬이
액체
군락
유충
Discussion Questions
수업 시간에 꼭 다루는 질문들이에요.
1.

Do you like insects? What kind of insects are you most interested in?

2.

How many legs do ants have? And what do ants eat?

3.

Do you like learning about animals and insects?

4.

Have you ever seen a movie about insects?

5.

What is the biggest bug you have ever seen? Where was it?

6.

How would the world change if all insects suddenly became 100 times bigger?