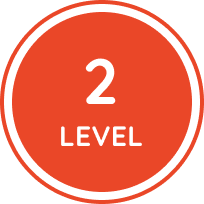 Day 64 - Eat Out or In?
Day 64 - Unit 54: Eat Out or In?
When my family goes out to eat once a month, we enjoy our time together. My dad talks about what happened at work, I talk about school, my

younger

brother tells funny jokes, and we all laugh.
Our family likes to try all types of food, so we go to a new restaurant every month. I get very excited on

eating out

at night, and all day I think about what kind of food I will try that evening.
Even though eating out is fun and exciting, I prefer eating mom's

home-cooked

meals because they are more

nutritious

,

fresh

, and

delicious

. Therefore, unless it's a special occasion, I would love to eat more of what my mom makes.





Let's Answer!



Q: Guess where the people in the picture have their meal.


Q: What foods are they eating in the picture?

Vocabulary Corner
younger eat out home-cooked nutritious fresh delicious

단어를 선택해주세요.
어린 쪽의
외식한다
집에서 만든
자양분이 많은
신선한
맛있는
Discussion Questions
수업 시간에 꼭 다루는 질문들이에요.
1.

Does your family sometimes go out to eat? If so, how often do you eat out?

2.

What is your favorite food to go out?

3.

Who usually picks the restaurant? Do you usually agree with the opinion?

4.

Do you prefer eating at home or at a restaurant? Why?

5.

Do you like eating at buffets? Why or why not?

6.

What are some pros and cons of eating out?