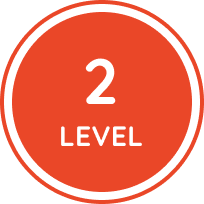 Day 63 - Tell Me Your Dream
Day 63 - Tell Me Your Dream
My dream is to

become

a famous rock star. I have been dreaming of becoming a rock star since I was 11 years old. I know being a famous rock star is not easy, so I made a list of the things I need to do in order to

achieve

my

dream

. I am taking

voice

lessons twice a week, and my dad teaches me how to play the

guitar

. Learning how to sing and play the guitar is fun, and it takes hard work. Practicing can sometimes be boring and tiring. People say practice makes

perfect

, so I will keep trying my best. I sometimes picture myself on a stage singing and playing the guitar. Just dreaming about it makes me excited!





Let's Answer!


Q: What is the boy in the picture doing?


Q: Can you name what kind of guitar is in the picture?


Vocabulary Corner
become dream voice achieve perfect guitar

단어를 선택해주세요.
되다
꿈
목소리
성취하다
완벽한
기타
Discussion Questions
수업 시간에 꼭 다루는 질문들이에요.
1.

How many dreams have you had so far?

2.

What is your current dream? Why do you want to achieve that dream?

3.

Does your dream change often?

4.

What should you be doing in order to achieve your dream?

5.

Do your parents have a say in what job you choose?

6.

Why are goals important?