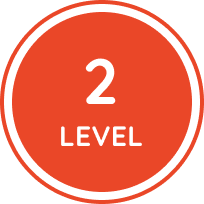 Day 59 - Pizza-Making Machine
Day 59 - Pizza-Making Machine
Claudio Torghele is an Italian man, and he

invent

ed a pizza-making

vending machine

called "Let's Pizza". The machine can bake fresh pizza in only a few minutes. How does this fresh machine work? Once you

insert

a few Euros, the machine

knead

s flour, spreads it with tomato sauce and toppings, and then bakes it in less than three minutes! You can also watch the pizza-making process through small windows.
The pizza-making vending machine is already very popular in Italy, Claudio believes that his product is

satisfactory

, low cost, and

available

24-hours a day.





Let's Answer!


Q: What do you think you order from this machine?
Q: What do you usually buy from vending machines?


Vocabulary Corner
invent vending machine insert&끼워 넣다 knead satisfactory available

단어를 선택해주세요.
발명하다
자동 판매기
반죽하다
만족스러운
이용할 수 있는
Discussion Questions
수업 시간에 꼭 다루는 질문들이에요.
1.

Do you like pizza? What is your favorite pizza?

2.

What is a vending machine and where can we usually find them?

3.

What kind of vending machines are there in your country?

4.

What is the last thing you bought from a vending machine?

5.

What are the advantages of a vending machine?

6.

What kind of vending machine would you like to create?