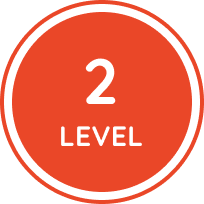 Day 41 - What's your favorite subject?
Day 41 - What's your favorite subject?


My favorite

subject

is English. I like reading stories in English. Reading is fun. Sometimes I find it difficult when I see some words that I do not know, but the teacher

explain

s them to me. I am learning how to write in English. It is not easy, but I can't wait to send a letter to my

pen pal

in New York.

My least favorite subject is math. My friends say all I need to do is put numbers in the right

equation

and then

calculate

them one by one. However, I miss some steps when I try. My answers are often wrong. I lost

interest

since my math grade is low. I want to be good at math, but I just don't know how to fix my problem.






Let's Answer!


Q: What do you learn at school?


Q: How many subjects are there in this picture?
Vocabulary Corner
subject explain pen pal equation calculate interest

단어를 선택해주세요.
주제
설명하다
편지 친구
등식
계산하다
관심
Discussion Questions
수업 시간에 꼭 다루는 질문들이에요.
1.

How many subjects do you study in school?

2.

What is your favorite subject? Why?

3.

What is your least favorite subject? Why?

4.

What do you think about your English class?

5.

If you could choose only three subjects to study, what would they be?

6.

Which subjects do you think are going to be useful for your future? Why?