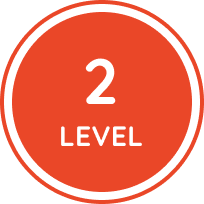 Day 40 - Candy vs Chocolate
Day 40 - Candy vs Chocolate


I have a sweet tooth. Every time I finish my lunch, I take one piece of candy out of my bag and have it for

dessert

. I like both candy and chocolate.

However

, I prefer candy to chocolate.

I love

lollipop

s the most out of all kinds of candy. I like having a different flavor of lollipop every day. I especially like chocolate &

vanilla

, and strawberry & vanilla flavors. They are so yummy.

My mom does not like me eating too many lollipops. She is afraid my tooth will go bad. But don't

worry

Mom. I brush my teeth very

carefully

.






Let's Answer!


Q: Which do you prefer, candy or chocolate?


Q: What is the name of the jelly in the picture?
Vocabulary Corner
dessert however lollipop vanilla worry carefully

단어를 선택해주세요.
디저트
하지만
막대사탕
바닐라
걱정하다
조심스럽게
Discussion Questions
수업 시간에 꼭 다루는 질문들이에요.
1.

Do you have a sweet tooth? If so, what is your favorite treat?

2.

Describe your favorite sweets to your partner. Why is it your favorite?

3.

When do you think is the best time to eat your sweets?

4.

What is not good about eating sweets?

5.

How often do you eat sweets?

6.

When was the last time you had sweets?