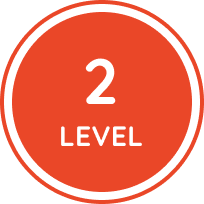 Day 36 - Favorite day of the week
Day 36 - Favorite day of the week


I like Mondays. Monday is the first day of the

week

. After getting

enough

rest on weekends, I feel

energetic

on Monday morning. It is a bit hard to get up early, but I feel

glad

that I can see my friends at school again.

On Mondays, I can have lunch, and talk with my friends at school. I have a lot to say to my friends after the weekend, and so do my friends.

My

least

favorite day is Wednesday. I get tired after two days and get

stress

ed for the next two days. On Wednesday, I feel like I am stuck in between weekdays.





Let's Answer!


Q: What colors of the pins do you find in the picture?


Q: When is the last day of the calendar in the picture?
Vocabulary Corner
week enough energetic glad least stress

단어를 선택해주세요.
일주일
충분한
활동적인
기쁜
가장 작은,최소한
스트레스
Discussion Questions
수업 시간에 꼭 다루는 질문들이에요.
1.

What day is your favorite day of the week?

2.

How do you feel the evening before the weekend starts?

3.

Draw and describe what you do on your favorite day.

4.

Do you know what "Monday blues "means? How do you feel on Monday?

5.

What day is your least favorite day of the week, and why?

6.

Describe what you did last weekdays (Monday to Friday)