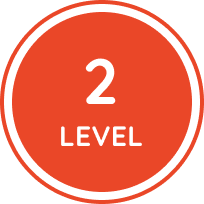 Day 35 - Hamburger or Sandwich?
Day 35 - Hamburger or Sandwich?





Hamburger

s and

sandwich

es are tasty. I like eating both of them, but I like eating hamburgers more than sandwiches. I

especially

like to eat a

double

cheeseburger with fries.

The kind of

ingredients

needed to make hamburgers or sandwiches are very similar. Both need vegetables, cheese, and beef or meat

between

two buns or slices of bread.

My parents do not let me eat hamburgers often. They say eating hamburgers is unhealthy for my diet because one hamburger has way more calories than a sandwich. However, I do not think I can quit eating hamburgers.





Let's Answer!


Q: What do you see in the picture?


Q: What kind of ingredients do you see inside?
Vocabulary Corner
hamburger sandwich especially double ingredients between

단어를 선택해주세요.
햄버거
샌드위치
특히
두 배의
재료
사이에
Discussion Questions
수업 시간에 꼭 다루는 질문들이에요.
1.

Which one do you like more, hamburgers, or sandwiches?

2.

How often do you usually eat them?

3.

Do your parents allow you to eat them?

4.

Let's draw them and describe the difference.

5.

Which food franchise do you like most?

6.

What fast food did you eat last time